The Love Not Fear message received a warm welcome in Toronto, Canada on December 5 and 6, 2017, at the Canadian Institute's 2nd Annual Conference on "Lean Process Improvement in the Public Sector." Renee's keynote shared the Make Work More Human research and explained how a human centered workplace is necessary for a Lean culture and management system. Public servants from Canadian national, provincial, and local governments were enthusiastic about the importance of decreasing fear and indifference and increasing love and safety at work.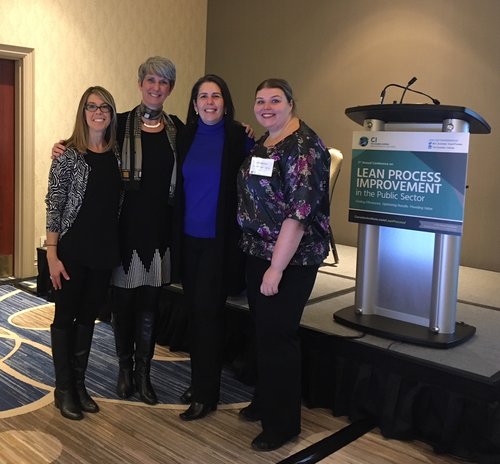 Thanks to our Canadian friends for your kind hospitality and for your inspiring public service and efforts to bring Lean culture, philosophy and a management system to government!
It was especially nice to reconnect with our friends at Revenue Canada, pictured here. They are passionate about bringing Lean and a more human workplace to their work in Ottawa.